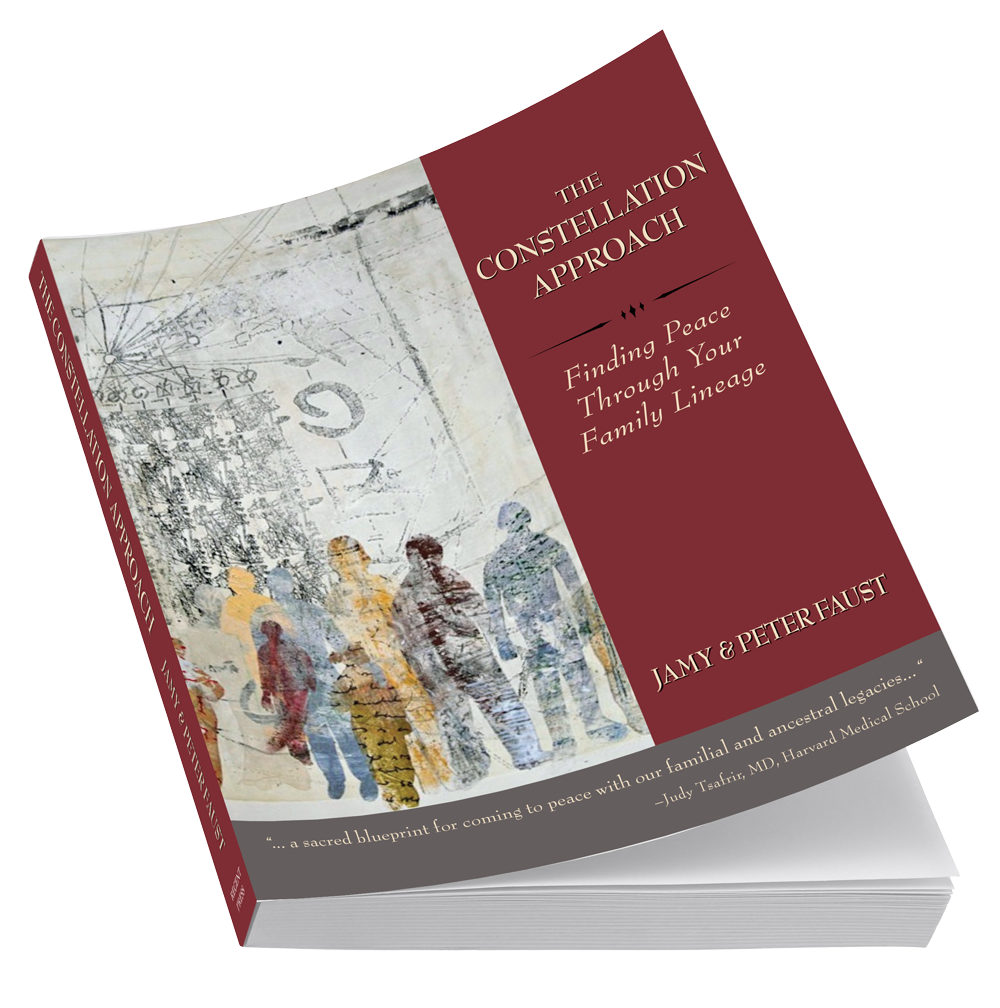 The Constellation Approach
Finding Peace Through
Your ​Family Lineage
What if on the journey to healing deep family wounds you could transform your consciousness and live with greater peace?
This book teaches you the frameworks and equips you with the tools to take that journey so you can restore harmony in your relationships.
The Constellation Approach is a blueprint for uncovering the sources of unresolved and often long-hidden conflicts so you can take a path toward inner peace. It makes the case that in our times of global division, we can contribute to world peace by finding inner peace through our family lineage.
This book is the culmination of Jamy and Peter Fausts' brave and innovating healing work over the past twenty years. Together and individually, they have helped people heal emotional wounds rooted in many varieties of trauma, neglect, loss, and longstanding family loyalties. Inspired by the teachings of Bert Hellinger, The Constellation Approach combines the practical wisdom of healing traditions from both East and West with the Fausts' signature understanding of the Soul's journey.
This journey not only will change forever the way you understand the dynamics of families. It also will expand and deepen your experience of authentic love.
The Constellation Approach reimagines our conflict-ridden world as being gradually yet boldly transformed by peace – one family at a time.
Buy The Constellation Approach
from Amazon
Order a Signed Copy of The Constellation Approach (Including Shipping to the U.S.)

$50.00 USD
Order a Signed Copy of The Constellation Approach (Including International Shipping)

$65.00 USD